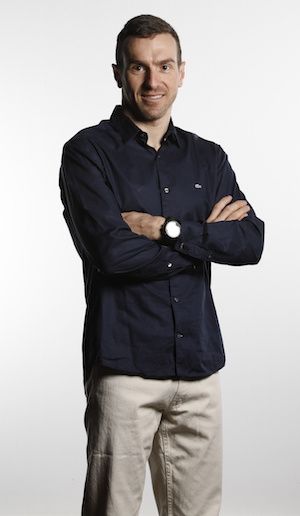 Maurice MANIFICAT, 36 yo.
Born to Sallanches (Haute-Savoie, FRA), the 4th april 1986.
Living to St Nizier du Moucherotte (Isère, FRA).
Height : 185 cm
Weight : 76 kg
Father of Ethan born 2014 end of august

I am a high-level athlete, registered to the ministerial list.
My Sport : Cross-crountry skiing.

I am Customs officer
Member of the French Ski Team A - World Cup Crew.

Licenced to Ski-Club AGY St-Sigismond since 1997.
What characterised me :
perfectionnist, worker, (maniak), very curious, when I do something I do it full // (maniak), sometimes too much direct, always in late and great eater (evreybody can tell about it. lol).
I like (what I like more) :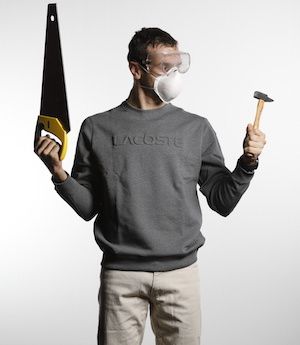 Hobbies : Computer, handmade, cinema, television, informations...
Music : gender : Trance, eurotechno, house, pop-rock. Artists : Daft Punk, Armin Van Buuren, Dream Dance Alliance, Vast Vision, Tiesto, Les Fatals Picards.
Films/series : Almost everything! but especially Louis de Funès (died famous french comic actor), trilogy "The Matrix", trilogy "The Lord of the rings", "StarWars", "Batman Begins" and "The Dark Knight", Quadrilogy "Terminator", "Transformers", multilogy "Resident Evil", story "X – Men", "Alien VS Predator", "Sucker Punch", "Dark City", "le diner de cons" type comedy, fantasy, thriller, action, "Stargate SG-1", "Medium", channel "ARTE"...
Books (authors) : I am quite restrictive, Tom Clancy and thriller, but I take more time to read.
Sports : Cross-country skiing, Telemark skiing, running in mountain, mountain biking, badminton, handball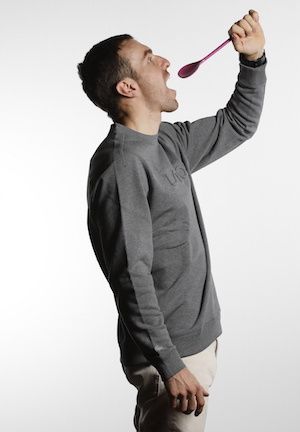 Food : foie gras (from Gers), fresh salad, House vinaigrette, Italian Pasta, French bread, my father's onion soup, my mum's yoghourt cakes, my brother's cakes and crepes, a good roll, duck magret, the gingerbread, the churros, house French fries, porridge, honey...
Phobies : Spiders. I also have Vertigo as soon as I climbing above 3 m, it is for this that the cow mountain, enough me.
I don't like (or what doesn't matter me) :
Marketing, the lie, the grapes dry-wet, the cakes filled with pieces of candied fruit, football

MY ROAD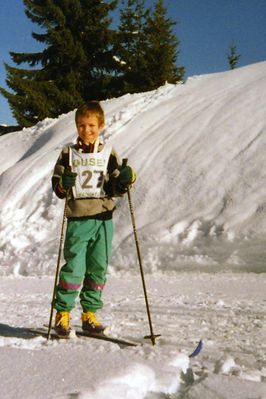 My parents practicing regularly the cross-country skiing and walking in the mountains, I quickly took taste mountain rides and fun exercise enduring nature.
I also spent my first stars in alpine skiing in St Gervais with a friend and his dad ski monitor, but I've not hooked to the competition. However, I long have fun to the madman in powdery descents of the Flaine resort until I devoted fully to cross-country skiing. Recently, I me tries to Telemark skiing, compromise between freedom of movement and happiness to have wide skis with metal carts.
I started to practice cross-country in school organized by "Les Charmilles" to THYEZ primary school. Having taken taste to this activity joining endurance, winter sports and outdoors, at the age of 11, I was hired at the Ski-Club of AGY - St SIGISMOND for which I remain faithful. My club coach operated my desire to learn and work this sport. I have progressed from year to year. My teacher of College, responsible for the managed class Sport of College Camille Claudel of Marignier, supported me and accepted happy that I rest on Monday morning rather than go in sport at 8 am.
After significant results, I joined the "lycée Renée Dayve" ski-studies of "le Fayet" to Passy and Mont-Blanc ski Committee, at the foot of the Mont-Blanc. My first year in the Ski Committee of the Mont-Blanc, I become younger French champion 2002. I was among my best moments of my young years during these 4 years of high school (Baccalaureat in 4 years with studies development) with my fellow of the Committee. Our teachers were also well supported us. My list is completed by my French young and Junior champion titles. In parallel, I am selected in French Ski Team ; I represents the colors of the France in Alpen Continental Cup and take taste to the international podiums, imitating the great on the World Cup. I spent super moments with my classmates of the French group and especially when it brought a historic bronze medal the relay of the Junior World Championships in Rovaniemi 2005.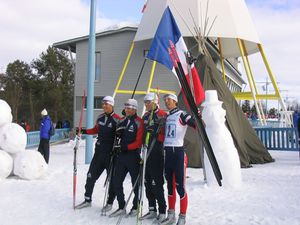 After my Baccalaureat, with a result slightly below my capabilities (not quite worked at the right time, already too invests in my sport), I then returned to the University Joseph Fourier in Grenoble, where I am continuing my studies of biology. The passage in category senior season 2006-07 was rude but I go out rather well, I'm attending my first World Cup in La Clusaz. The following year, I get my first international selection for the early stages of World Cup. Then, my first World Cup podium in relay (the most beautiful because shared), in La Clusaz in 2008 with all supporters.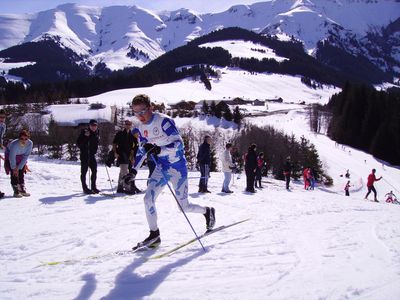 In July 2009, I get a contract with the administration of customs ; this is a great relief for my family who has financially supported to me since my early and is always here morally with me. It is my independence and the consideration for any investment to arrive at this level that I win. I am now considered professional. The year following, season Olympic Vancouver 2010, passed ready to realize a dream with our French Team beautiful, but also my first World Cup victory to Lathi on a 30 km pursuit. In the spring 2011, I get my degree, bachelor of biology ; studies and sport high level, it is possible.
Since all young, I also practice running in competition where I started with School gatherings once again. I was rather gifted for this sport which is an integral part of my preparation. I started mountaineering races in my junior years, and then I joined CMI Tullins (near Grenoble) athletics Club in 2007. Wishing to be classified in the French mountaineering Championships, being on Grenoble for my studies, one of my professors proposed me to integrate this dynamic club I represent on the mountain races on which I am pleased the summer.
My differents trainers all along my career :

Ski-Club Agy St Sigismond :
1998-2002 : Claude Prica
2003-2009 : Fabrice Bouvier
2009-Today : Jean-Louis Desgranges
Regional Ski Team of Mont-Blanc :
2001-2006 : Jean-Claude Roguet et Fabrice Perret (et Joël Roux-Didier en 2001)
French Ski Team :
2004-2006 (Groupe Junior) : Christian Frossard
2006-2008 (Groupe OPA Cup) : Gérard Durand-Poudret
2008-2014 (Groupe World Cup) : Christophe Deloche et Roberto Gal (until 2011)
2014-2020 (Groupe World Cup) : François Faivre
2020-2022 (Groupe World Cup) : Alex Rousselet
CREWS :
1997 : Entry to Ski-Club AGY St-Sigismond
2001 : Entry to Mont-Blanc Ski Comittee
2004 : Entry to Junior French Ski Team
2006 : Entry to French Ski Team - B crew
2008 : Entry to French Ski Team World Cup Crew
2009 : Entry to French Ski Team A World Cup Crew
Contract with French customs inside Equipe de France Douane

STUDIES and DIPLOMS :
1997-2001 : High School " Camille Claudel " based on MARIGNIER (Haute-Savoie, FRA), class speciality SPORT.
2001-2005 : SKI-STUDIES Class to " Lycée du Mont-Blanc " based on PASSY (Haute-Savoie, FRA), Baccalaureat Scientific with mention.
2005-2011 : Licence of Biology to " Univeristé Joseph Fourier " based on GRENOBLE (Isère, FRA) where I have special study time for my sport, subventionned grace to my high-level athlete statut.
2011-2014 : pursuit of Master of Biology to GRENOBLE, stopped before end of diplom.
Actually ?
Still in career. Young father of Ethan since end of august 2014, my studies are in stand-by
Since end 2019, I'am a member of the administration Council of Fundation University Grenoble Alpes, as qualified personnality in sport as old sport student.
Since 2021, I am elected to the High level Athlete Commission at National French Olympic Comity.